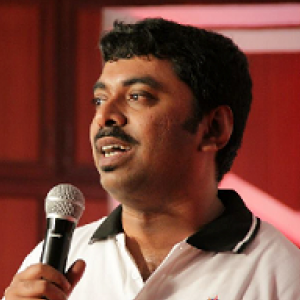 It is a great privilege and honour to be representing IEEE Computer Society Bangalore Chapter as its Chair during 2020 and leading its executive committee consisting of accomplished individuals.
As the top member organisation worldwide dedicated to computer science and technology, the IEEE Computer Society strives to advance the theory, practice & application of related domains, as well as the professional standing of its members and the Bangalore Chapter is committed to this cause within its geographic area of operation, namely Karnataka State.
The Bangalore Chapter has been led by some great Executive Committees and individuals in the past and their contributions have played a pivotal role in making it the largest Chapter under the IEEE Bangalore Section as well in gaining global recognition for its quality of activities, technical programs & outreach. To highlight, Bangalore Chapter was conferred with the Global Outstanding Chapter Award 2019 by CS HQ, Outstanding Large Chapter Award 2018 by Bangalore Section and Special Mention Award for Outstanding Contributions 2018 by CS HQ. Kudos to the respective Execom teams and CS members-at-large for these exemplary achievements!
There have been many notable initiatives during the last three years, including:
Flagship events – Symposium on Drone Computing, DeepTech.AI, MMLA Conference
Celebrating Computing – workshops & talks on key topics
CS Connect – connecting with remote & constrained parts of Karnataka outside of Bengaluru
Focus Groups – Astroinformatics & Scientometric Modelling
GirlGeeks – special programs for young women members
Hackathons – GirlGeeksHack & KPS Hack
Open source contributions
Technical sponsorship & mentorship of conferences
Faculty development programs
Industry visits for engineering students
Enhanced member outreach via new website & social media (LinkedIn, Twitter, Facebook)
While continuing to drive these initiatives during 2020 as well, we plan on introducing the following new initiatives:
CS Connect Workshops – talks plus hands-on sessions
Additional Focus Areas:

Security (Cyber/Info Security, Privacy, Quantum Cryptography, Cognitive Security)
RPA (Robotic Process Automation)
Graph Learning & Analytics
Swarm Optimization
Multi-stage Memetic Algorithms
Chaotic Neural Nets and so on

CS-DVP (Distinguished Visitors Program) Series in Karnataka
Enhanced Member Focus:

Member Elevation Programs – to nominate more CS BLR eligible members for Senior Member & Fellow grades
Nominate distinguished members for CS-DVP
Quarterly Newsletter – highlighting Chapter activities for all CS BLR members – invite articles by members
More Industry Visits, Ideathons, Hackathons for Student Members

Drone Challenge 2020
DeepTech.AI 2020 focusing on industrial system & applications
Institute 'Best CS Student Chapter' Award
Membership Drives:

Reintegrate non-renewing members – past 2 years
Student to Professional Member conversions
Establish more Student Chapters – pan Karnataka
Revive and reactivate existing Student Branches

Webinars by experts on niche topics
Enhanced focus on Humanitarian & Societal activities
Contribution to Standardisation activities via IEEE SA
Collaboration with other Chapters
I would like to invite all the members of the IEEE Computer Society Bangalore Chapter to continue extending their support and contributing to the success and development of the Chapter during 2020 as well. Please feel free to reach out to us anytime and do follow us on social media for further updates.
Best Wishes and Happy Volunteering!
Vishwas Lakkundi.