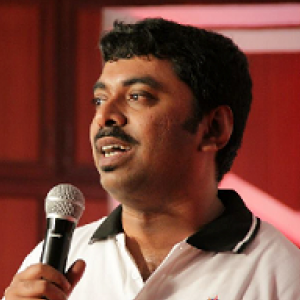 It has been some time since the IEEE Computer Society Bangalore Chapter came into existence. As Chair for the year 2019, I extend my gratitude to each and every member for making it a vibrant, active and unique community. The contribution and involvement of the ?+ strong team is the hallmark of the award-winning chapter. I am humbled to be part of this wonderful community.
This year, "REINVENTING" internally and externally will be the theme for our CHAPTER. IEEE Computer Society (CS) Bangalore Chapter has strived to be a trendsetter in recent times, setting new goals of excellence and playing the part of a true institution. We believe knowledge creation and dissemination are equally important in the fast evolving scenarios in technological space. CS Bangalore Chapter pledges allegiance to the interdisciplinary nature of computer science, while staying true to the breadth and depth of computer science research and applications. In our continued pursuit of creating excellence in research dissemination, we have embarked on a series, Chapter's flagship event, which will be a National level Drone Challenge. We will continue with another flagship event named DeepTech.AI with this year's edition focusing on Language Modeling. This is the first of its kind in INDIA.
In addition, the focus group on AstroInformatics(two years into existence) is fast evolving to design and critique a set of fundamentally correct thumb rules and experiments, backed by solid mathematical theory and Machine Learning with stability and far reaching impact serving the context of specific science problems of interest to the audience. The focus group, supported and backed by IEEE CS Bangalore will continue to create a new body of knowledge by research publications, books, tutorial videos, workshops, data sets and open source code libraries. We are proud of this achievement as this exemplifies knowledge creation and dissemination in a holistic sense. We are working tirelessly to organize a unique conference, Modeling, Machine Learning and Astronomy, in collaboration with PES University (https://www.pes.edu/mmla).
We shall continue to grow activities within and outside Bangalore area and enable new and effective Student Chapters. We will accelerate co-operation among student groups in various institutions in Karnataka by organizing student chapter meetups and facilitate cooperation among the peer groups for mutual growth. I am working out detailed plans with EXECOM, a wonderful team of volunteers working tirelessly. We solicit the support of each and every one of you to make the ambitious plans see the light of the day.
Any society or chapter, based on the spirit of volunteerings needs the support and active participation of all stakeholders- members from student bodies, academia and industry experts. As Chair of IEEE Computer Society Bangalore Chapter, I urge all of you to come forward and be part of this exciting journey.